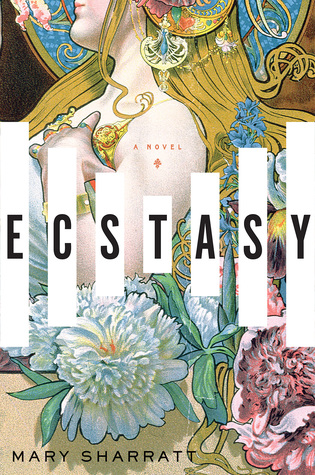 ABOUT THE BOOK
In the glittering hotbed of turn-of-the-twentieth-century Vienna, one woman's life would define and defy an era
Gustav Klimt gave Alma her first kiss. Gustav Mahler fell in love with her at first sight and proposed only a few weeks later. Bauhaus founder Walter Gropius abandoned all reason to pursue her. Poet and novelist Franz Werfel described her as "one of the very few magical women that exist." But who was this woman who brought these most eminent of men to their knees? In Ecstasy, Mary Sharratt finally gives one of the most controversial and complex women of her time the center stage.
Coming of age in the midst of a creative and cultural whirlwind, young, beautiful Alma Schindler yearns to make her mark as a composer. A brand-new era of possibility for women is dawning and she is determined to make the most of it. But Alma loses her heart to the great composer Gustav Mahler, nearly twenty years her senior. He demands that she give up her music as a condition for their marriage. Torn by her love and in awe of his genius, how will she remain true to herself and her artistic passion?
Part cautionary tale, part triumph of the feminist spirit, Ecstasy reveals the true Alma Mahler: composer, author, daughter, sister, mother, wife, lover, and muse.
MY REVIEW
Alma Schindler led an interesting life surrounded by talented people like Gustav Klimt and Gustav Mahler, whom she married, and was extremely talented herself with regard to composing music.  Unfortunately, it was during a time when women composers weren't taken seriously or given the chance to explore their talents.  And, it didn't help that her husband was an egomaniac who wanted all the attention for himself.  She was forced to sit on the back burner for the most part.
Mary Sharratt is a brilliant author who has a knack for bringing places to life like few authors can.  The art and music scene in 1900's Vienna is vivid on the pages and pulls the reader in, leaving us begging to go back in time and experience it for ourselves. I didn't love this book as much as The Dark Lady's Mask.  While the writing and story were enthralling at times, I couldn't get over the repetitiveness of Alma's moaning and her fights with Mahler about him taking her work seriously.  Mahler's death brings the book to an abrupt end and I wish I could have heard more of her story, as she lived many years after he was gone.  The cover of the book is GORGEOUS and all in all, I'm glad I read it.
I received an e-copy of this book from Houghton Mifflin Harcourt via Netgalley.  All views are my own.