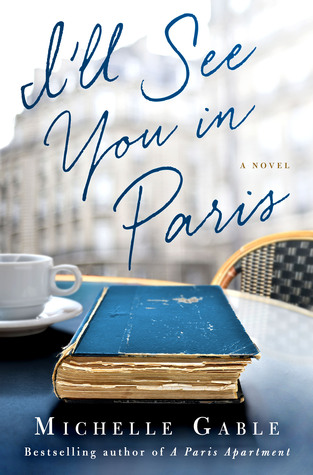 ABOUT THE BOOK:
After losing her fiancé in the Vietnam War, nineteen-year-old Laurel Haley takes a job in England, hoping the distance will mend her shattered heart. Laurel expects the pain might lessen but does not foresee the beguiling man she meets or that they'll go to Paris, where the city's magic will take over and alter everything Laurel believes about love.
Thirty years later, Laurel's daughter Annie is newly engaged and an old question resurfaces: who is Annie's father and what happened to him? Laurel has always been vague about the details and Annie's told herself it doesn't matter. But with her impending marriage, Annie has to know everything. Why won't Laurel tell her the truth?
The key to unlocking Laurel's secrets starts with a mysterious book about an infamous woman known as the Duchess of Marlborough. Annie's quest to understand the Duchess, and therefore her own history, takes her from a charming hamlet in the English countryside, to a decaying estate kept behind barbed wire, and ultimately to Paris where answers will be found at last.
MY REVIEW:
I'LL SEE YOU IN PARIS is the first book I've read by Michelle Gable (although, I DO own A PARIS APARTMENT).  It's a love story, but first and foremost, it's about family.
I adore multi-generational stories told from the perspective of different characters.  I get so much more from the story when I can see it from all sides and I was equally invested in each time period, which is rare for me.  Plus, all the characters are great and I especially loved the Duchess of Marlborough who's a real firecracker (and a real person).  There is a great amount of witty banter between the characters who are well rounded and interesting, each in their own ways.
Although the narrative crawled a bit at times – in fact, it took me quite a bit to really get into it – once it picked up, I was hooked.  It's an emotional read.
With a mystery that is, perhaps, a bit predictable, I give I'LL SEE YOU IN PARIS 3 stars ***.
I received an ebook copy of this book from St. Martin's Press via NetGalley in exchange for my honest review.