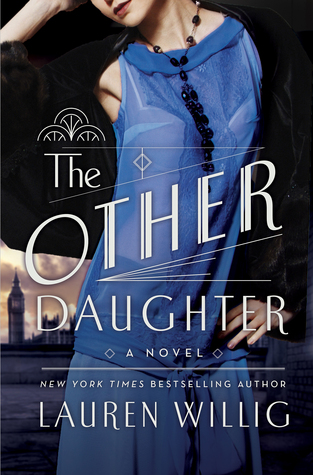 ABOUT THE BOOK:
Raised in a poor yet genteel household, Rachel Woodley is working in France as a governess when she receives news that her mother has died, suddenly. Grief-stricken, she returns to the small town in England where she was raised to clear out the cottage…and finds a cutting from a London society magazine, with a photograph of her supposedly deceased father dated all of three month before. He's an earl, respected and influential, and he is standing with another daughter-his legitimate daughter. Which makes Rachel…not legitimate. Everything she thought she knew about herself and her past-even her very name-is a lie.
Still reeling from the death of her mother, and furious at this betrayal, Rachel sets herself up in London under a new identity. There she insinuates herself into the party-going crowd of Bright Young Things, with a steely determination to unveil her father's perfidy and bring his-and her half-sister's-charmed world crashing down. Very soon, however, Rachel faces two unexpected snags: she finds she genuinely likes her half-sister, Olivia, whose situation isn't as simple it appears; and she might just be falling for her sister's fiancé…
MY REVIEW:
THE OTHER DAUGHTER is the first book I've read by Lauren Willig – although I've heard great things about her Pink Carnation series – and I enjoyed it very much.  This book is a stand-alone novel, although, it wouldn't hurt my feelings if she ever decided to write about these characters again.
Lauren Willig is a great writer.  Despite being slightly superficial and perhaps a bit far fetched (but who says that's a bad thing in a story?), the book was easy to read and kept me engaged the entire time with intriguing twists and turns.  The characters were an interesting bunch and a nice mixture of people you will love or hate.  The romance was a bit sparse and the ending too rushed – I was left wanting more in those departments.
Enjoyable read, much recommended.
*I received an e-copy of this book via Netgalley in exchange for my honest review*