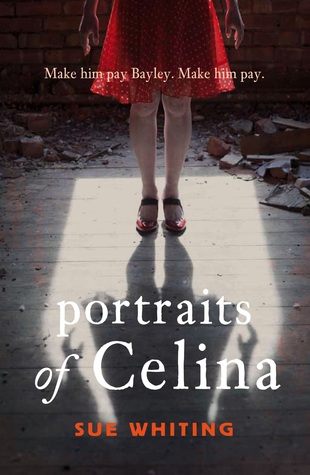 ABOUT THE BOOK
Make him pay, Bayley. Make him pay.
It's as if the wooden chest is luring me, urging me to open it – daring me almost. Open me up. Look inside. Come on, just for a second; it won't hurt.
Celina O'Malley was sixteen years old when she disappeared. Now, almost forty years later, Bayley is sleeping in Celina's room, wearing her clothes, hearing her voice. What does Celina want? And who will suffer because of it? A ghost story. A love story. A story of revenge.
MY REVIEW
Portraits of Celina by Sue Whiting is a young adult paranormal mystery thriller.  Yes, it's all those things!  Plus, the cover is really great…
The book, which has a slightly creepy feel from the start, instantly sucked me in.  At first, I thought where the story was going, and it did take me awhile to figure it all out – with subtle hints peppered here and there.  I enjoyed the characters in the story and felt they were true to form (Especially the bitchy older sister who sort of reminds me of my daughter right now…).  I also appreciated the back story telling how the fatherless family came to be living in the house in the woods.
Even though I'm an adult, and this book more for the younger set, I really enjoyed it.  The writing is good, as is the character development.  I'd really love for the author to write a prequel in the future.
*I received an ebook copy from Netgalley in exchange for my honest review*