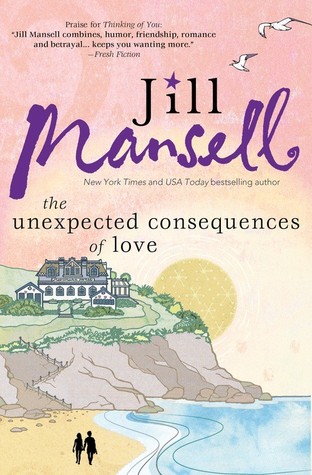 ABOUT THE BOOK:
Sophie Wells is a successful photographer with a focus on putting the past firmly behind her. When Josh Strachan returns to the seaside town of Cornwall from the States to run his family's hotel, he can't understand why the fun, sexy girl has zero interest in letting him-or any man for that matter-into her life. He also can't understand how he's been duped into employing Sophie's impulsive friend Tula, whose crush on him is decidedly unrequited. Both girls remain mum about the reasons behind Sophie's indifference to love. But that doesn't mean Josh is going to quit trying…
MY REVIEW:
I'm fairly certain I always say this but, I never met a Mansell I didn't like!  Once again, she absolutely sucks me in and doesn't let me go.
While the story line is really interesting and always twisty-turny, it's the characters that grab me.  They are always real with quirks and flaws.  They make you feel for them and want to see what happens to them – I'm always rooting for a good outcome!  They could be my neighbours, my family, myself and that's what makes me care about them.  Jill Mansell is a master at writing books with interesting characters, great plots that I've never read before, and the perfect flow that make you want to keep reading and reading.  Can't wait to read another!