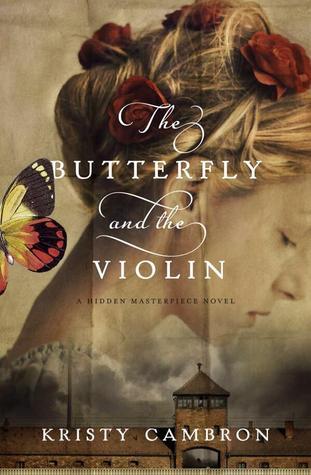 ABOUT THE BOOK:
A Mysterious painting breathes hope and beauty into the darkest corners of Auschwitz–and the loneliest hearts of Manhattan.
Manhattan art dealer Sera James watched her world crumble at the altar two years ago, and her heart is still fragile. Her desire for distraction reignites a passion for a mysterious portrait she first saw as a young girl–a painting of a young violinist with piercing blue eyes.
In her search for the painting, Sera crosses paths with William Hanover–the grandson of a wealthy California real estate mogul–who may be the key to uncovering the hidden masterpiece. Together Sera and William slowly unravel the story behind the painting's subject: Austrian violinist Adele Von Bron.
A darling of the Austrian aristocracy of 1942, talented violinist, and daughter to a high-ranking member of the Third Reich, Adele risks everything when she begins smuggling Jews out of Vienna. In a heartbeat, her life of prosperity and privilege dissolves into a world of starvation and barbed wire.
As Sera untangles the secrets behind the painting, she finds beauty in the most unlikely of places: the grim camps of Auschwitz and the inner recesses of her own troubled heart.
MY REVIEW:
THE BUTTERFLY AND THE VIOLIN is the first book in Kristy Cambron's Hidden Masterpiece series.  It tells the story of two women.  One in present day and one in the past.  One searching for a painting and one searching within herself for the strength to survive during a horrible time.  And, the way it comes together in the end brought me to tears.  Books don't often do that to me.
It can be tough to incorporate past and present day characters into a story and the author does an incredible job.  The two stories are woven together beautifully and without awkward story breaks that can often happen in stories of this type.  Personally, I enjoyed the part parts of the book better, but I usually do with this sort of book.  It's the history nerd in me, I guess.  Both aspects are written beautifully, though, and I have no complaints!  Well, I kind of wish the book had been longer 🙂
Kristy Cambron is very talented and after this book, I'm a huge fan.  And this is her first book!  I see great things on her horizon.  She knows how to keep a reader engaged in the story by creating characters that they'll care about and want to keep reading about to see how their tale ends.  She doesn't back down from writing about the horrors of a terrible moment in history and I appreciate that.  I'm really looking forward to the next book in the series.
*Thanks to Netgalley who sent me an ebook copy in exchange for my honest review*