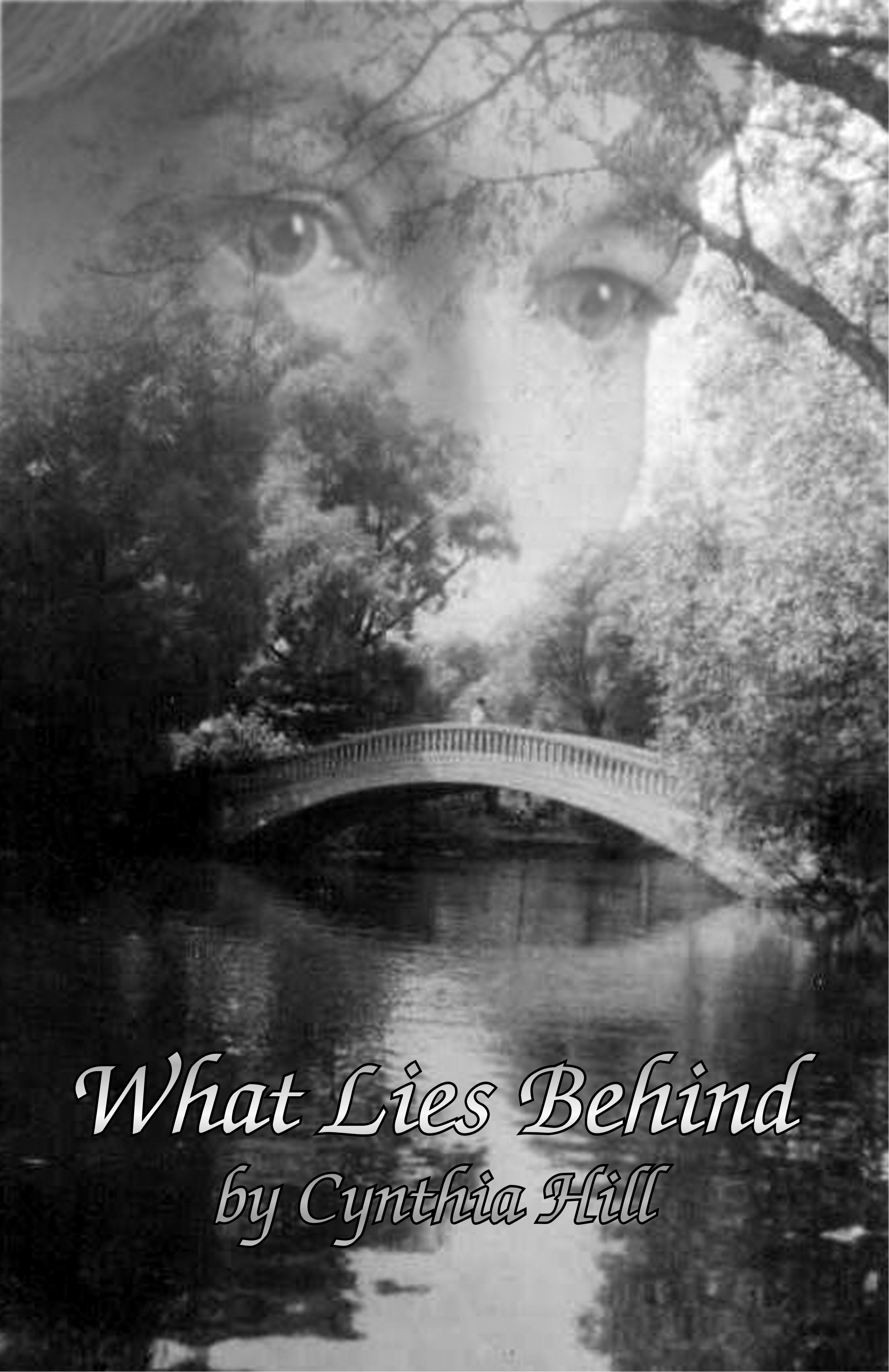 Description: (From Smashwords)
Every family has its secrets…Behind the clouds of dementia, Lillian holds memories of a life that her granddaughter Lisa could never imagine. From her childhood in 1920s and 30s Toronto, to a young World War II society bride, through scandal and unthinkable tragedies, Lillian kept her extraordinary life a secret, retreating into a lonely, bitter existence. Curious about her grandmother's mysterious past, Lisa unearths a long-buried secret that may finally bring the truth to light.
My Review:
Since I had an absolute love affair with Cynthia Hill's first book, Idol Hands, I had rather high expectations for her second book, What Lies Behind.  First off, let me just say that the two books are TOTALLY different in every way, save one – I love them both!!
The story is told in alternating perspectives – Lillian, the grandmother and Lisa, the granddaughter.  Lillian's story begins in Toronto, 1920 and Lisa is present day.  I found myself more attracted to Lily's story and couldn't wait to get back to her point of view.  That's not to say that Lisa is boring or a bad character, I think I just identified more with her grandmother.  Plus, I really love anything historical.  Speaking of history, it seems that a lot of research went into Lillian's portion of the story.  I could almost imagine being in the past and it reminded me a lot of visiting my own grandparents when I was a kid.
Cynthia is a great writer.  I enjoy her books for several reasons, but the two most prominent are these:  I've never read anything like Idol Hands or What Lies Behind before.  Second, she writes without a feigned importance like some authors do.  She doesn't need to use a bunch of big, fancy words to try to make her works seem more complex.  She just weaves a delightful story full of feeling with great, memorable characters.  Cynthia Hill is fast becoming one of my favourite Canadian authors.
Check out her Facebook page for more info or follow on Twitter.